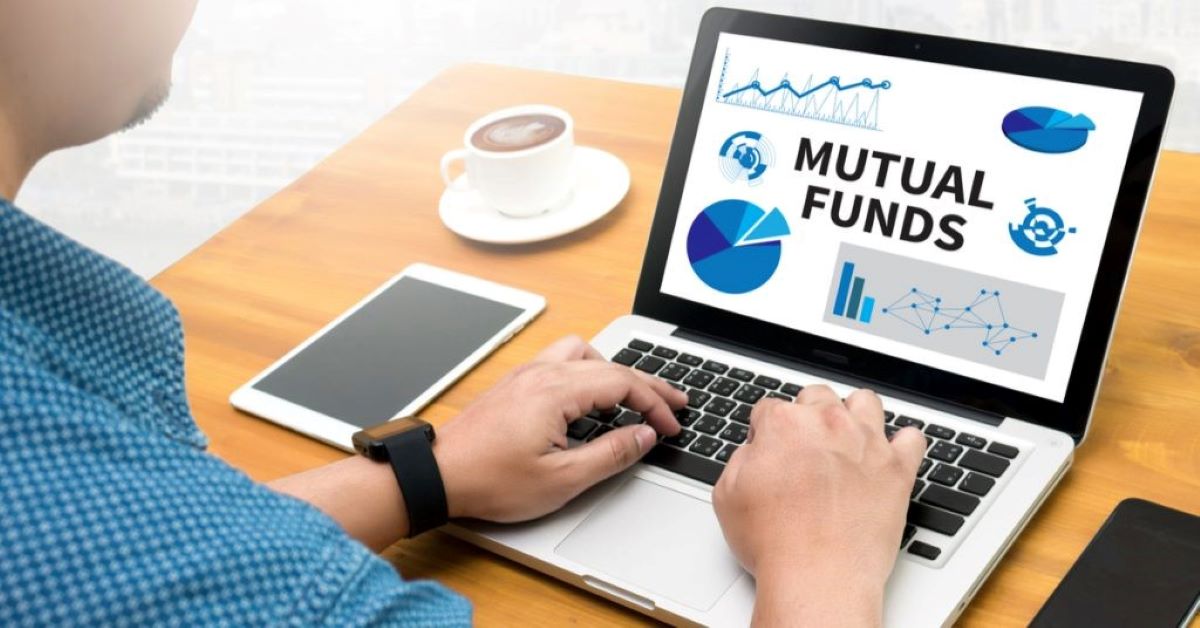 Equity is a powerful asset class that offers potential for long-term wealth generation. However, this potential is only realized for those investors that are able to maintain a diligent and disciplined approach towards it. The Investors should also select the schemes wisely wherein the fund managers are aligned in their long-term approach to risk management and wealth creation.
Large Cap Equity Mutual Funds make a base for your equity portfolio and should weigh at least 35-40% of your equity portfolio.
BIA Capital Recommends following Large Cap Funds for your Mutual Fund Portfolio.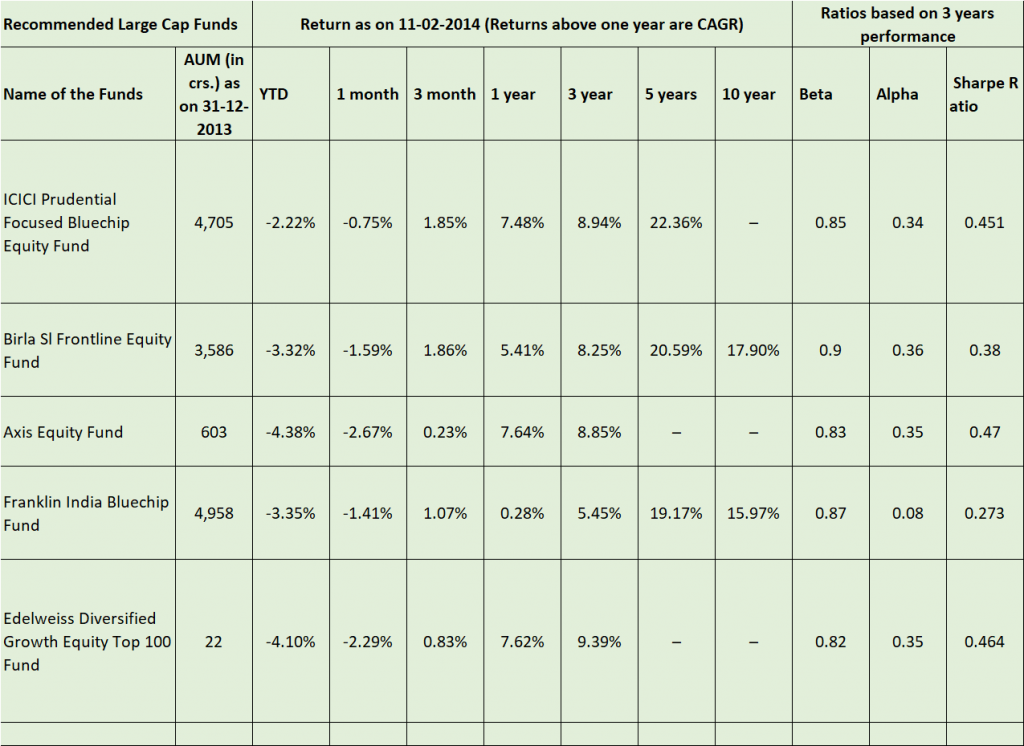 A brief note on the recommended funds :
1. ICICI Prudential Focused Bluechip Equity Fund.
ICICI Prudential Focused Blue chip Equity Fund is an Open-ended equity scheme that aims for growth from a focused and optimally diversified portfolio. It invests in equity and equity related securities of about 30 – 35 companies belonging to the large cap domain and Large cap stocks generally recover faster than small-cap and mid cap stocks
This fund adopts a bottom-up approach while selecting stocks without any sectoral biases
The Fund has a Sharpe ratio of 0.452, signifying a better risk-adjusted performance
Though the fund has only been in existence for a little over five years, it has consistently managed to deliver returns higher than its benchmark.
The Top 5 holdings include HDFC Bank (8.14%), Infosys (7.37%), ICICI Bank (6.64%), ITC (6.86%) & Kotak Mahindra (4.36%) as on 31st Jan 2014.
2.. Birla Sun Life Frontline Equity Fund
The fund invests predominantly in the large cap companies with a small exposure to small cap. The fund maintains the same sectoral weights as BSE 200 hence performance deviation with the benchmark is lower and has a diversified portfolio.
In its December -13 portfolio, the fund held 68 stocks.
The fund manager selects the scrips which offer better growth opportunities in the front line stocks.
Top 5 Sectors in the fund are Banking & Finance (23.39%), Technology (13.76%), Automotive (8.75%), Engineering (8.43%) & Pharmaceuticals (7.71%)
3. Axis Equity Fund
The fund which endeavors to maintain volatility lower than the benchmark while outperforming the benchmark returns.
The fund was launched in January 2010 and been in the Top quartile performers.
The Fund invests in companies having strong growth, with 85% exposure to large cap stocks.
4. Franklin India Bluechip Fund
The fund focuses investing in large-cap companies with strong financials, quality management and market leadership
Investors looking for steady and consistent large-cap performers can buy Franklin India Blue chip
It has completed nearly 20 years and is one of the oldest, with a proven track record. The fund has generated a return of 22.51% p.a. since inception and 24.44% p.a.in last 15 years
The fund has a major exposure to Banking, software and pharma segment
5. Edelweiss Diversified Growth Equity Top 10 Fund
The Fund is a Large cap Fund driven by the Quant Model. Quant is a very successful and widely accepted method of stock selection worldwide.
Quant – it is basically a system that has predefined parameters to buy & sell stocks. The parameters may be many – sector, market cap, earning potential, price sensitivity and other factors. This reduces the risk of human error.
Any scrip which does not perform for 2 quarters is exited from the portfolio, thus the portfolio runs with performers only.
The fund may also participate in derivatives to add on to returns or serve as a hedge.